This is the best thing I've seen in a long time. Tali's awesome.

Tali Gangsta Rap (at Koobismo)

The first time I heard "I'm Tali'Zorah Mutherf%&*er" I couldn't help but smile. Not something you want to blare over the speakers at work, of course, but hey, that's why God invented headphones.

EDIT: Just noticed it was posted a month and a half ago. Why didn't someone bring this to my attention sooner?? ;)

BlueLogic

Rampart Mech




Posts

: 534


Join date

: 2013-01-15


Age

: 39


Location

: Calibrating something in ATL, GA, USA




_________________
"A good leader is someone who values the life of his men over the success of the mission, but understands that sometimes the cost of failing a mission is higher than the cost of losing those men." - Anderson

DoomsdayDevice

Being of Light




Posts

: 2960


Join date

: 2013-01-08


Location

: Probing Uranus



Everyone percives Tali as immature and socially awkward. But that image is wrong.

In reality - she is a badass with a shotgun and a knife in her boot. Who is horny, and has a nice ass. ))

demersel

Battlemaster




Posts

: 1439


Join date

: 2013-01-07


Age

: 30


Location

: Moscow



Not usually into rap but since it has Tali I approve.
_________________
Haunting a thread near you!
"Beneath this thread there is more than words. Beneath this thread there is an idea Mr. Priestly...and Ideas are Modproof!" -Ld 1449 HTL fourms
"You can fight like a krogan, run like a leopard, but you'll never be better than Commander Shepard." - Commander Shepard Song.
"Be ready, I wouldn't be surprised if this button summoned a Reaper."
Proud IT Theorist and Talimancer.
"I want more time" - Tali

Ghost Of Kesak11

Centurion




Posts

: 377


Join date

: 2013-01-07


Age

: 21


Location

: Behind You!



BlueLogic wrote:This is the best thing I've seen in a long time. Tali's awesome.

Tali Gangsta Rap (at Koobismo)

The first time I heard "I'm Tali'Zorah Mutherf%&*er" I couldn't help but smile. Not something you want to blare over the speakers at work, of course, but hey, that's why God invented headphones.

EDIT: Just noticed it was posted a month and a half ago. Why didn't someone bring this to my attention sooner?? ;)
My favorite part had to be..."Shepard told me to use that word, I don't know what it means"
_________________
Renegade Shep's response to Starbinger the Reaperbieber stating that destroy would wipe out all synthetics:
"Does that mean it will kill your smug ass too?"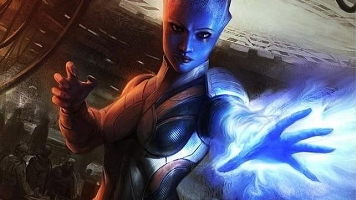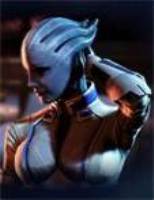 DSharrah

Space Cow




Posts

: 816


Join date

: 2013-01-09


Age

: 37


Location

: Lying in some rubble...




Similar topics
---
Permissions in this forum:
You
cannot
reply to topics in this forum