After a brief discussion in chat about why the endings make no sense, I thought itd be fun to make a thread with all the tough questions reductionists, literalists, or whatever you wish to call them never ask about the endings. I'm sure we could come up with a good 50 questions or so easily.

I start with the most obvious question they ought to be asking: Why does the catalyst look like that kid from Earth?
_________________
PS3 ID: HJL14J ~~~~~~~ The ending is simply a pop quiz to see if you, the player, payed attention to the themes and messages present within the trilogy.

GethJuggernautMKII

Varren




Posts

: 402


Join date

: 2013-01-08



Your obvious question was my obvious question. :P


Anyway.

If Leviathans and Geth can put you into a virtual world, what stops Harbinger?
Why trust an AI that can obviously access your mind and pull images from it? (As proven by the form the Catalyst appears in.) Particularly an AI that has admitted to being the leader of your main enemy the entire series.

TJBartlemus

Husk




Posts

: 164


Join date

: 2013-01-07


Age

: 26


Location

: Alaska



The simplest is the best and most important. Whaaaaaaattttt?
_________________
Renegade Shep's response to Starbinger the Reaperbieber stating that destroy would wipe out all synthetics:
"Does that mean it will kill your smug ass too?"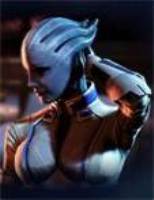 DSharrah

Space Cow




Posts

: 816


Join date

: 2013-01-09


Age

: 42


Location

: Lying in some rubble...



Why is the control and synthesis beam far more accurate than the destroy beam?

Control targets reapers without affecting the geth or EDI. Synthesis does its thing with zero adverse side effects. Yet destroy nukes anything more advanced than a toaster oven. What gives?

EDIT: I'll start listing everyone's questions and observations soon.
_________________
PS3 ID: HJL14J ~~~~~~~ The ending is simply a pop quiz to see if you, the player, payed attention to the themes and messages present within the trilogy.

GethJuggernautMKII

Varren




Posts

: 402


Join date

: 2013-01-08



(I wrote something similar in chat b4 and on another forum, here is more or less the same stuff)

How did TIM get into the same room with Shepard and Anderson?

How does TIM control Shepard?

Why does the Catalyst looks like the kid from the beginning?

Why is there voice of FemShep and MaleShep echoed when the Catalyst talks?

Why Harbinger that couldn't shut up during entire ME2 until the very last DLC, is ignored completely in ME3?

What "variables" have changed?

The Catalyst contradicts himself and the reality around him several times during the conversation (ex. "conflict equals chaos", "synthetics will always fight organics"), so why does Shepard suddenly go "monkey hear, monkey do" while talking to the AI that thought the best solution is to kill everyone?

So you meet TIM, you try to explain to him that power corrupts, that noone can control this thing, that too much power in hands of one person is never good etc etc, just as you did for the entire trilogy to everyone, you kill him or he kills himself. Then poof, decision chamber - "I can control this, because REAPER BOSS said so". And if the kid wants to give Shepard complete control, why can't Shepard just tell the kid what to do? Like "hey, fly all your reapers into a star and disappear"?

Synthesis. So it needs my DNA. Why can't I just throw a hair into the beam? Or a fingernail? It needs my essence - what is this thing? If I cut off my hand and throw it there, will it be "essence"? Why me, there's nothing special about Shepard's DNA. Can't spacer Shepard call her mother and throw her into the beam? If there's nothing special about his DNA, can't they throw random corpse there?

And how does Synthesis solve anything at all? The reason of conflict between organics and synthetics IS NOT origin/anatomical difference between the species, but the fact they want the same thing and they can't share it - they are in a disagreement, they don't hate each other just because. And moreover it's possible to achieve peace between them! I can't believe all of the races in the galaxy after the genocide that Reapers have been doing for billions of years will just say "ah, we are half-synthetic now, so we're cool". Wrex with the Krogans chilling out, Zaeed on vacation and so on, all of this while Reapers still fly around? Unless Synthesis brainwashes entire galaxy (what is equal to killing everyone), that wouldn't stop the war.

Why does he say that synthesis cannot be forced and lets Shepard force it on the entire galaxy?

Galaxy is already united and the only problem are the Reapers slaughtering everyone in sight. How does changing me into half-organic half-synthetic changes anything? Cool, synthesis is possible. So what? It solves Reapers problems of seeing things, because it removes both sides of equation - there are no organics and no synthetics. It changes nothing from our perspective.

Destroy. So you need to destroy a tank. Why can't you just leave the chamber and shoot it with a cannon from a spaceship? How does Shepard even know he has to shoot it?

Where is Shepard in breathe scene?

We've got this super-advanced machine that apparently can modify DNA of every single organic in the galaxy, so why it can't tell the difference between few kilometers long synthetic-organic hybrid ancient squid and a Geth unit?

Also, the Crucible has to "shoot" the explosion from every relay, so it has limited range. What if there's a colony made by people who travelled for a long time and they are out of range of the explosion? Or there's a Reaper somewhere outside of the range? That would render the choice entirely pointless.

Literal interpretation sacrifices everything for dramatic effect.

"Destroy is too good, we have to make some sacrifice, but we couldn't come up with anything, so we will kill the Geth, EDI and Shepard. But some people want Shepard to live, so after he dies in the 2 km in diameter explosion, we show him breathe, because we want to make an ending for everyone."

pasza89

Pod Crab




Posts

: 33


Join date

: 2013-01-15


Age

: 33


Location

: pl



---
Permissions in this forum:
You
cannot
reply to topics in this forum