+4
Hrothdane
Rifneno
Raistlin Majere
Restrider
8 posters
I READ THE FUCKING BOOK!
Recently I stumbled on this flow chart, while I was browsing the webs:
Aside from the informative value of this flow chart, I thought we might as well start to play a little game.
Who has read most of these titles? Btw, book series just count as one (i.e. Tolkien's LotR counts as one and not three).
I am right now scoring 16. With a huge tendency to the south and east (I am not such a big fantasy fan).
And you? Any book you can wholeheartedly recommend?

Restrider

Blood Pack Warrior




Posts

: 934


Join date

: 2013-01-07


Location

: Democratic Republic of New Germany - Phase 1 Space



6 for me, mostly in the west.

I have read a lot of books, but not a whole lot of it on this list apparently

_________________
Heroes get Remembered, but Legends never Die.

Raistlin Majere

N7




Posts

: 1090


Join date

: 2013-01-08


Age

: 30


Location

: Denmark



The Mass Effect novels aren't on it, but Terry Goodkind is? I can only respond to such an offense with fire.
_________________
Remember folks.  We didn't get A, B, C endings.  We got A, A, A endings.

Rifneno

Honey Badger




Posts

: 2642


Join date

: 2013-01-07


Age

: 41



8

Kinda all over the place.

Hrothdane

Scion




Posts

: 627


Join date

: 2013-01-07


Location

: Irvine, CA



And not even a single Jack Vance title on that thing, as far as I can see.

Epic fail, because Vance trumps all.

_________________
"A good leader is someone who values the life of his men over the success of the mission, but understands that sometimes the cost of failing a mission is higher than the cost of losing those men." - Anderson

DoomsdayDevice

Being of Light




Posts

: 2964


Join date

: 2013-01-08


Location

: Probing Uranus



I found 9, all but one on the right side (Going Postal, for the record).

To jump on the 'my favourite isn't there' bandwagon, no Revelation Space.

RavenEyry

Praetorian




Posts

: 1705


Join date

: 2013-01-08


Age

: 29


Location

: Lincoln, England



Kind of surprised to not see Chronicles of Narnia...I have only read a few of the books...but have seen most of the titles that jumped out at me in the form of movies...
_________________
Renegade Shep's response to Starbinger the Reaperbieber stating that destroy would wipe out all synthetics:
"Does that mean it will kill your smug ass too?"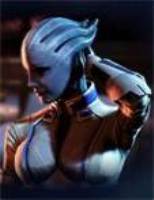 DSharrah

Space Cow




Posts

: 816


Join date

: 2013-01-09


Age

: 42


Location

: Lying in some rubble...



Admittedly I don't read much these days, but I was a total bookworm in my youth. We didn't have your fancy Playboxes or X-Stations back then dang-nabbit!

Consequently, I clocked up a respectable 29 titles from all over that list - although I can't claim to have read every book in some of the series, just the first couple of Sword of Truth, and Song of Ice and Fire for example. And I've dipped in and out of Iain M. Banks Culture novels. On that note, rest in peace Mr Banks. A great novelist who will be missed.

Eryri

Phantom




Posts

: 1179


Join date

: 2013-01-07


Age

: 44


Location

: Wales



Sheesh, I didn't make that list, so please do not lynch me!

Still, there are titles I want to read, such as a few Asimov's and Heinlein's, among others.

Restrider

Blood Pack Warrior




Posts

: 934


Join date

: 2013-01-07


Location

: Democratic Republic of New Germany - Phase 1 Space



11, more on the sci-fi end :)
Similar topics
---
Permissions in this forum:
You
cannot
reply to topics in this forum