dorktainian

Sovereign




Posts

: 3526


Join date

: 2013-01-08


Age

: 53



Reaction: Mixed.

Some of their approach sounds better than before, but their actions only seem somewhat different, and (the rest of) 2014-2015 will have to show us how genuine they are (well, as a business). This time is much more into 'next-gen', but not just in terms of consoles, but in how larger corporations like EA deal with changing trends, expectations, and communication strategy standards (as in no, they can't just silence/ignore criticisms like they tended to in the last gen).
See I have a hard time believing this "change of corporate policy in regards to trying to give consumers what they want"...and the perfect example if ME. Every public appearance since the end of ME3, all we have heard from Bioware (a major studio for EA) is that the fans "want something new". But anytime I see anything about ME coming from the fans (whether it be on this forum (I will admit that it is probably a bit biased here), twitter, fans of the series that I talk to on the street) - they want to see a more fitting ending to Shep's story.

And maybe I should reserve judgement until ME4 actually starts to be more than just teased. But it seems as if the fans are trapped in a sound proof booth screaming, "We want more Shepard!"...and Bioware is tapping on the glass saying, "What we can't hear you...you want something new...ok."
_________________
Renegade Shep's response to Starbinger the Reaperbieber stating that destroy would wipe out all synthetics:
"Does that mean it will kill your smug ass too?"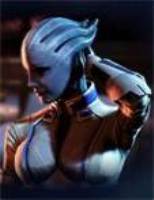 DSharrah

Space Cow




Posts

: 816


Join date

: 2013-01-09


Age

: 42


Location

: Lying in some rubble...



"This whole concept of the industry hiding everything until the very last moment is an outdated way to make games. Invite people in as early as you can, deal with the feedback and build that back into the game. What you get two or three years down the track are amazing games built with the help of the community."
Yeah, right. Which is why after all this time we still know jack shit about the next ME, except that the freaking Mako will be back.

_________________
"A good leader is someone who values the life of his men over the success of the mission, but understands that sometimes the cost of failing a mission is higher than the cost of losing those men." - Anderson

DoomsdayDevice

Being of Light




Posts

: 2964


Join date

: 2013-01-08


Location

: Probing Uranus



Well for the next ME, if we don't get anything on/by N7 Day, even obsessed ol' me will have to go "Mass Effect what? Oh, that thing".
picking destiny up on Tuesday....

will I still be bothered about mass effect after that? dunno.
_________________

dorktainian

Sovereign




Posts

: 3526


Join date

: 2013-01-08


Age

: 53



---
Permissions in this forum:
You
cannot
reply to topics in this forum